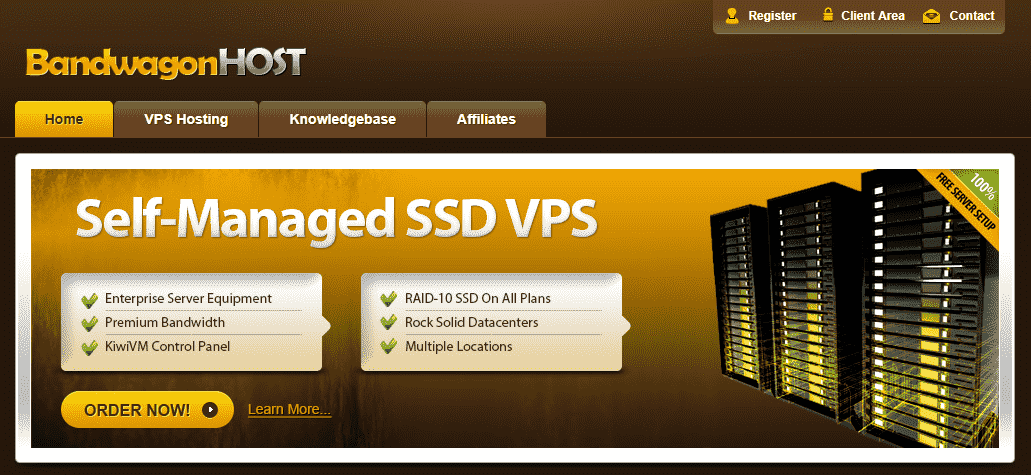 Bandwagon Host is owned and operated by IT7 Networks Inc. Now their LA VPS CN2 plans in stock, you can order Premium Network VPS with 6% discount in DC6(CN2 GIA).
Recently, they launched the New Osaka VPS of Equinix Osaka Softbank. The DC is in the "ECOMMERCE" plan. If you have a DC6(DC6 CT CN2GIA-E) or DC9(DC9 CT CN2GIA) VPS, you can also switch to Osaka DC in Japan.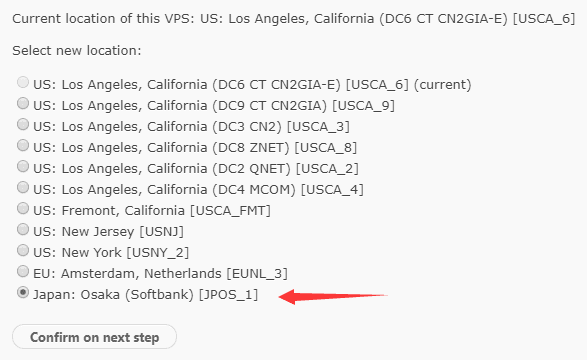 Special Plans
Basic VPS - Self-managed - SPECIAL 20G KVM PROMO V5 - LOS ANGELES - CN2 GIA ECOMMERCE
SSD: 20 GB RAID-10
RAM: 1 GB
CPU: 2x Intel Xeon
Transfer: 1000 GB/mo
Link speed: 2.5 Gigabit
Los Angeles(DC6) & Osaka(JPOS_1)
$49.99USD/Quarterly
$89.99USD/Semi-Annually
$169.99USD/Annually
Coupon: BWH20201111
Order Link
Free automatic backups
Free snapshots
VPS technology: KVM/KiwiVM
OS: 32 or 64 bit Centos, Debian, Ubuntu
Instant OS reload
IPv4: 1 dedicated address
Secondary private network interface
IPv6 support: NO
Full root access
Instant RDNS update from control panel
Automatic migration between datacenters
No contract, anytime cancellation
Strictly self-managed, no support
99.9% uptime guarantee

About DC6
Location1: Los Angeles, China Telecom IDC
China Telecom CN2 GIA
Enterprise level transport for China Mobile and China Unicom provided by China Telecom
Direct peering with Google.
About JPOS_1
Location2: Japan, Equinix OS1 IDC
Softbank IP transit 2.5 Gbps
Direct peering with Google
Test Data (DC6)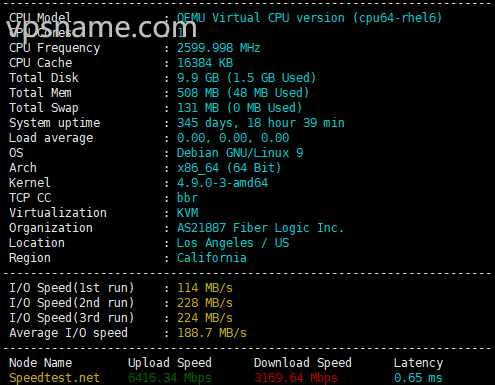 Test Date: 2020.11.13
China Up/Down Speed Infomation: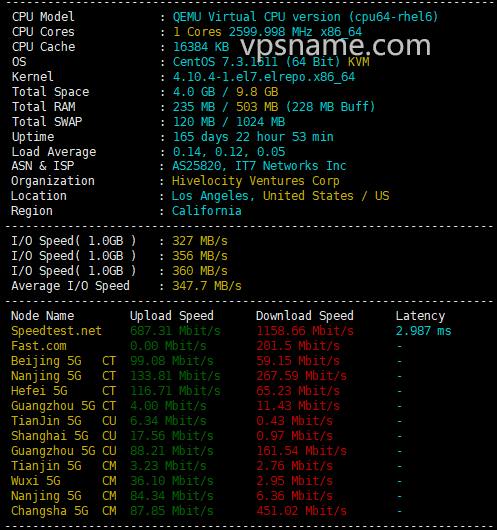 Test Date: 2019.12.3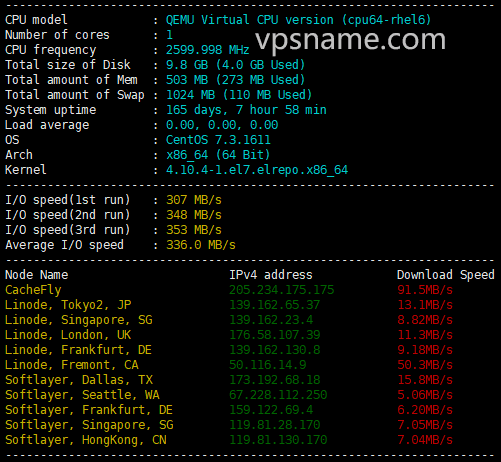 Test Date: 2019.12.2
Payment Methods
PayPal
Credit Card
Alipay
WeChat