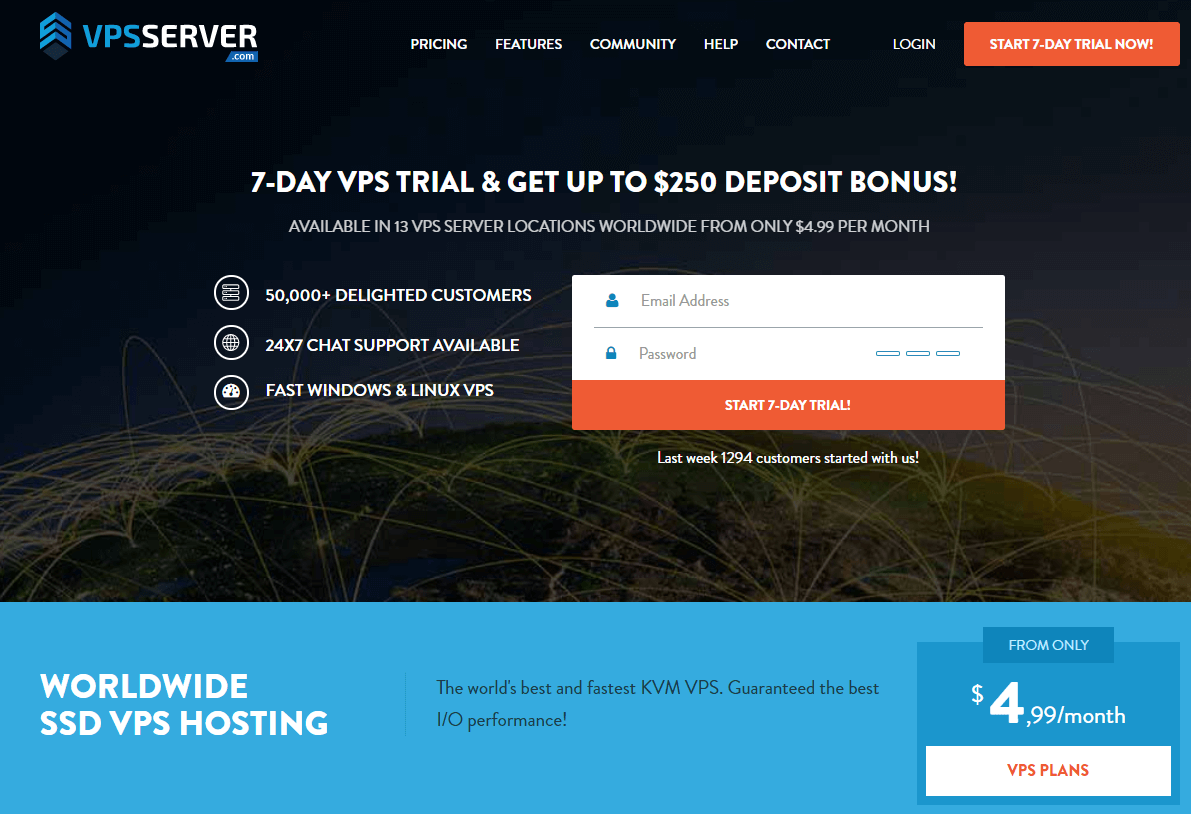 VPSServer started in 2015, provides virtual private servers to its customers at affordable prices. Aimed at helping the web community to leverage on the capabilities of the cloud. VPSServer offers flexible usage plans with 16 kinds of Operating Systems and some Applications, includes Windows Server 2016($15/mo), Windows Server 2012 R2($15/mo), Windows Server 2019($15/mo). If you don't have a credit cards, you can add funds after verify your identity through Paypal.
With 12 Location in Asia, America and Europe and all plans start from $4.99/month which is hourly billed and IPv6 is available.
You must verify your identity before approve your account, you need provide a photo of you holding your Identity Card front side. In the same picture, make a reference to VPSServer.com and today's date displayed. Make sure your face is clearly visible and that all passport details are clearly readable.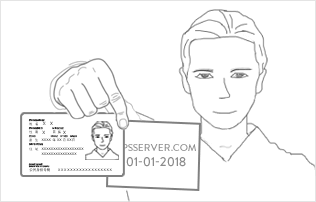 Plans:
$4.99 / MONTH
MEMORY: 1024 MB
CPU: 1
SSD DISK: 25 GB
TRAFFIC: 1 TB
Order
$9.99 / MONTH
MEMORY: 2 GB
CPU: 2
SSD DISK: 50 GB
TRAFFIC: 2 TB
Order
$14.99 / MONTH
MEMORY: 3 GB
CPU: 2
SSD DISK: 75 GB
TRAFFIC: 3 TB
Order
$19.99 / MONTH
MEMORY: 4 GB
CPU: 3
SSD DISK: 100 GB
TRAFFIC: 4 TB
Order
$29.99 / MONTH
MEMORY: 6 GB
CPU: 4
SSD DISK: 150 GB
TRAFFIC: 5 TB
Order
$39.99 / MONTH
MEMORY: 8 GB
CPU: 6
SSD DISK: 200 GB
TRAFFIC: 6 TB
Order
$79.99 / MONTH
MEMORY: 16 GB
CPU: 8
SSD DISK: 400 GB
TRAFFIC: 7 TB
Order
More Plans
*Toyko, Hongkong and Singapore bandwidth is limited.
Locations
Japan Tokyo / Hong Kong / Singapore / London / Amsterdam / Frankfurt / Toronto / New York City / Miami / Dallas / Silicon Valley / Chicago
Test File
Japan Tokyo: 103.125.216.2 100MB
Hongkong: 103.102.44.30 100MB
Singapore: 103.102.46.2 100MB
Toronto: 45.61.49.2 100MB
Amsterdam: 185.227.110.40 100MB
London: 185.181.9.16 100MB
More Location
Payment Methods
Credit Cards
PayPal
Bitcoins
Wire-transfer